Issues in Depth
Human activity such as burning fossil fuels increases carbon dioxide and other greenhouse gas concentrations in the atmosphere, thereby "forcing" climate change. The natural consequences of climate change include superstorms such as Hurricane Sandy, rising sea levels, and extreme fluctuations in heat and precipitation. Read the full policy paper.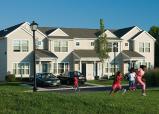 New Jersey is among the most segregated states in the nation in terms of housing. This dynamic creates communities where poverty is concentrated, educational and economic opportunities are scarce, and upward mobility is limited. Read the full policy paper.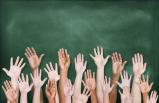 It is widely documented that New Jersey has one of the best public education systems in the country. However, disparities persist and are correlated with segregation, both economic and racial. New Jersey has one of the most segregated public school systems in the nation. In fact, only two states have more segregated schools than the Garden State. Read the full policy paper.